5. •Ε 4 PREMIER MAXIMUS
•Ε 4
WALTHAM PREMIER MAXIMUS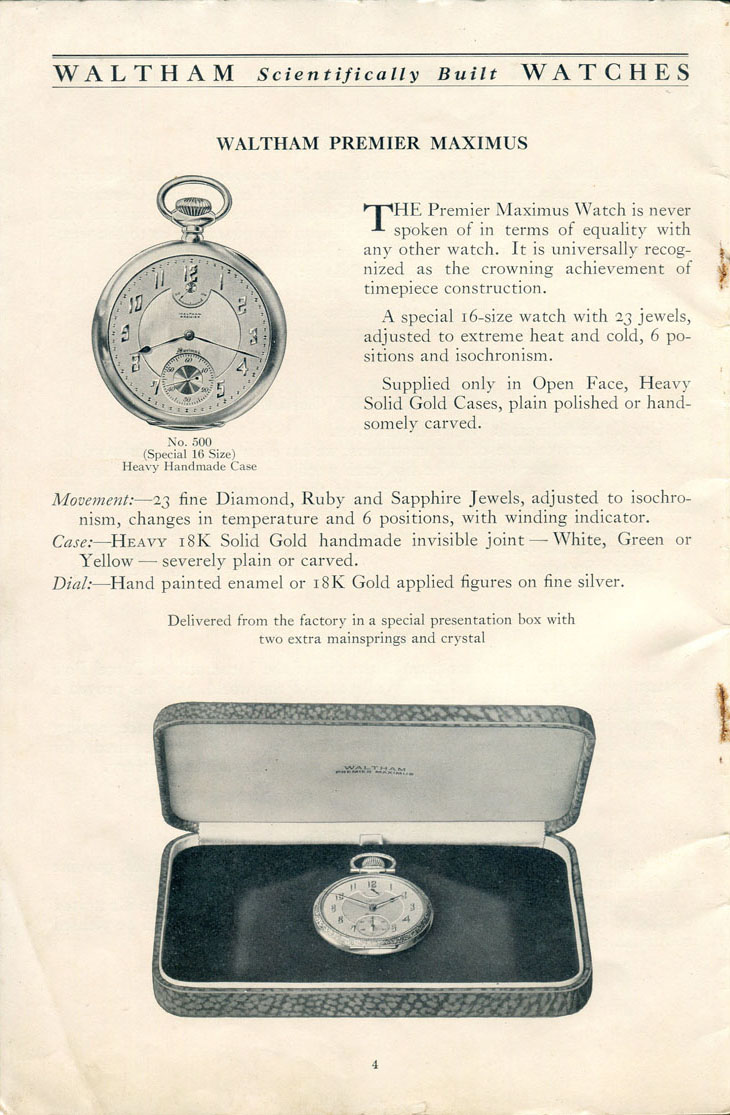 THE Premier Maximus Watch is never spoken of in terms of equality with any other watch. It is universally recognized as the crowning achivement of timepiece construction.
A special 16-size watch with 23 jewels, adjusted to extreme heat and cold, 6 positions and isochronism.
Supplied only in Open Face, Heavy Solid Gold Cases, plain polished or handsomely carved.
PR

'O•Ε E 1 / 2 / 3 / 4 / 5 / 6 / 7 / 8 / 9 / 10 / 11 / 12 / 13 / 14 / 15 / 16 / 17 / 18 / 19 / 20 / 21 / 22 / 23 / 24 / 25 / 26 / 27 / 28 / 29 / 30 / 31 / 32 / 33 / 34 / 35 / 36 / 37 / 38 / 39 / 40 / E ŽŸ•Ε